How to Wear Rainbow Stripes As a Grown-Up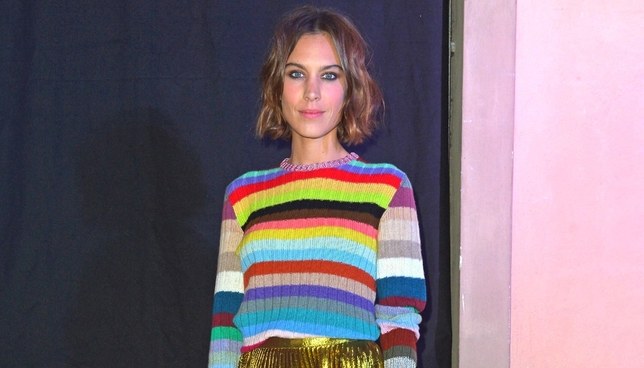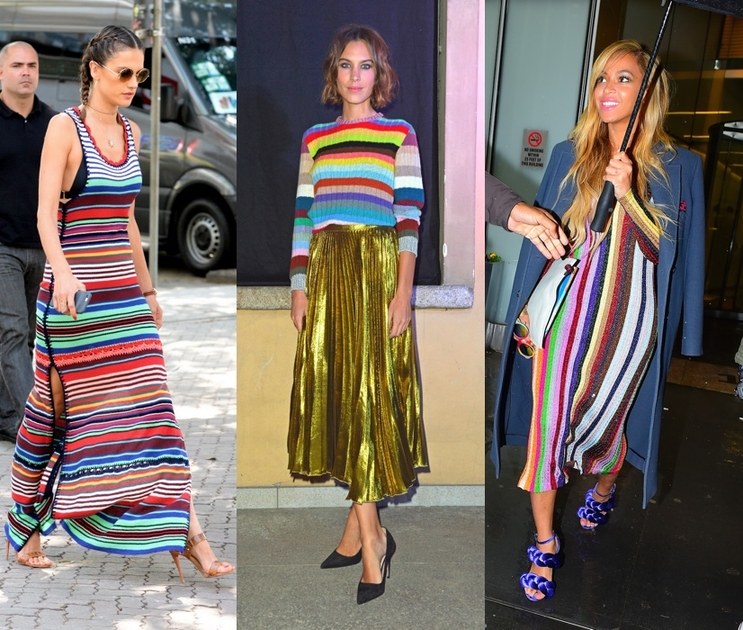 There are certain fashion statements you grow out of as you get older. Knee socks, jelly sandals, and tube tops come to mind. We might put rainbow motifs on that list, if it weren't for the recent influx of multi-colored clothes that are built for grown-up, do-it-all women. (See: Alessandra Ambrosio, Alexa Chung, and Beyoncé above.) From diva-worthy lurex knits and power blouses to ultra-luxe suede bags, these pieces are are leagues beyond what Punky Bewster wore in the '80s. In fact, finds are so fancy, they require a CEO's salary to get your hands on (still, a girl can dream).
We love this new spin on rainbow clothes not only because it's sophisticated, but also because it's a nice way to bridge the gap between summer and the fall 2016 trends. Bright colorful stripes are inherently summery, but these ladylike manifestations feel serious enough for colder days. It's really the best of both worlds. A few daydream-worthy ROYGBIV buys are below. We dare you not to smile.
.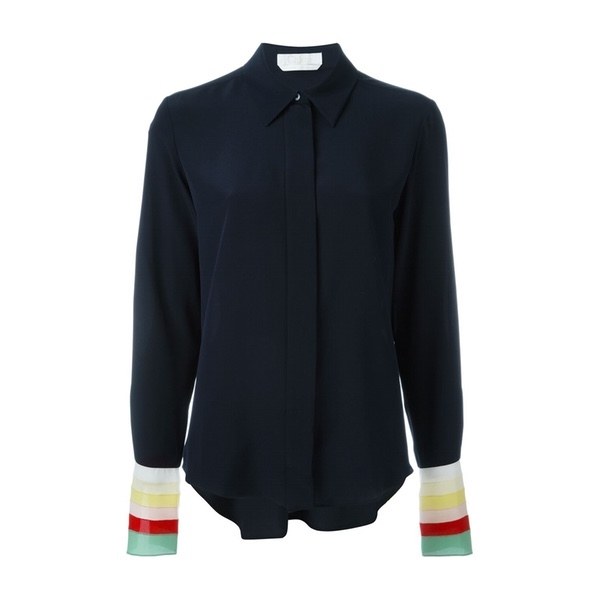 Chloé Rainbow Cuff Shirt, $518 (Was $1035), available at farfetch.com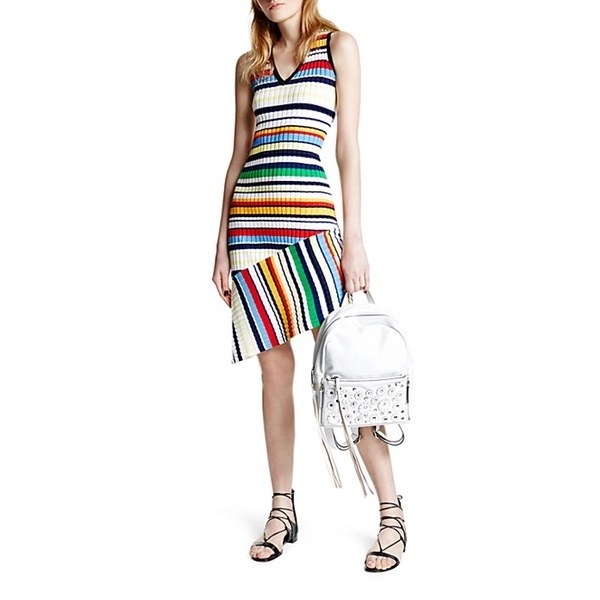 Milly Pop Stripe Dress, $259 (Was $370), available at bloomingdales.com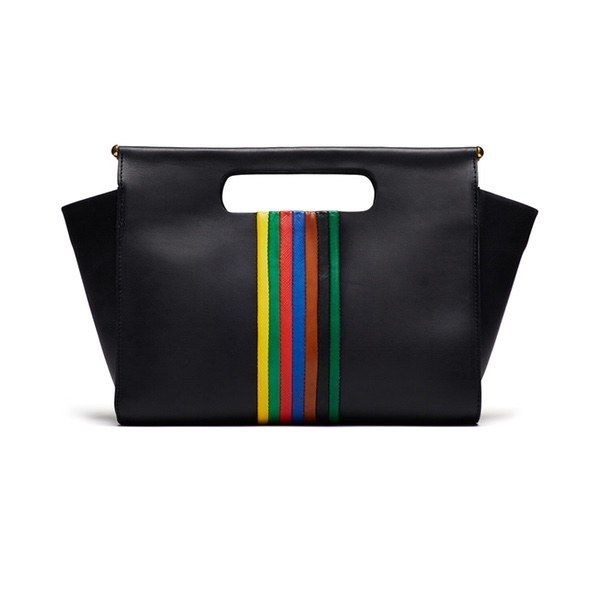 Clare V. Maude Clutch, $55 rental, available at rentherunway.com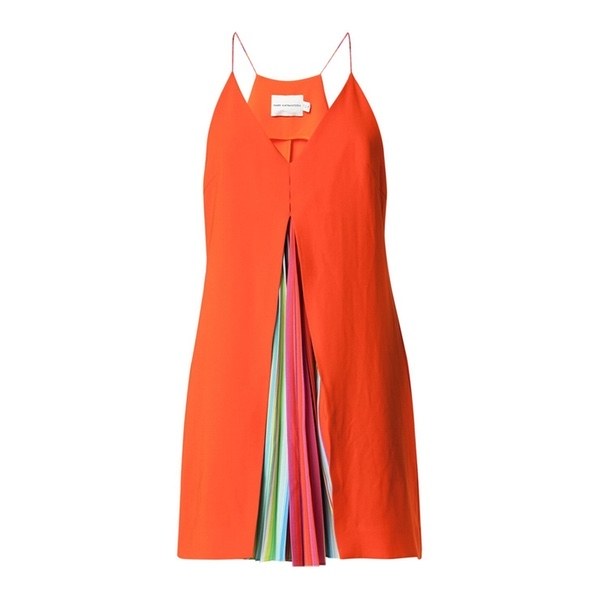 Mary Katrantzou Rainbow Knife-Pleat Dress, $1,855, available at farfetch.com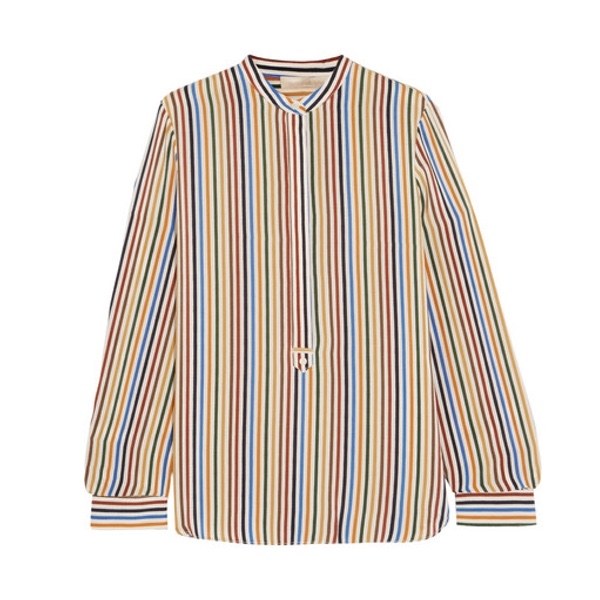 Vanessa Bruno Striped Silk-Crepe Blouse, $460, available at net-a-porter.com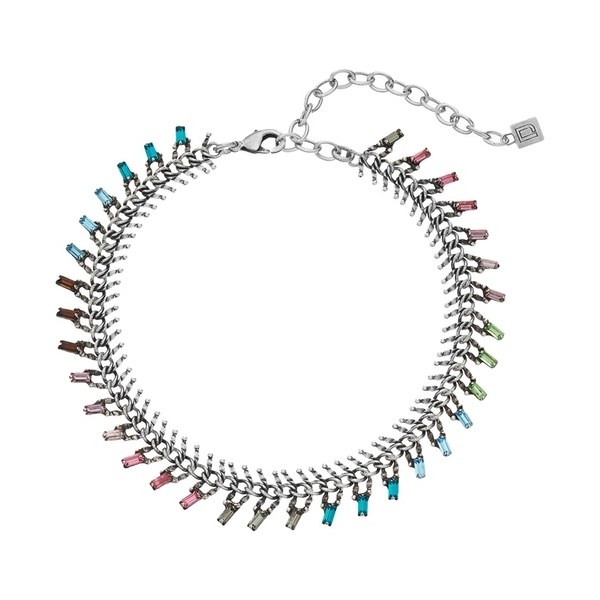 Dannijo Flores Necklace, $320, available at zappos.com